So, I'm thinking about hosting a linkup party called "Thirsty Thursday Linkup Party". Every Thursday I will post some kind of alcohol related recipe or suggestion. I don't want to limit it to mixed drinks because The Goobs and I are definitely avid beer drinkers and I have been known to be a little bit of a wine-o.
I figured this would be a place where people could post about their favorite cocktails, cocktails they have tried or found recently, beers they like, wine, liquor, etc. I want it to be a way to get suggestions for your weekend whether you're having a party, girls night or boys, or just relaxing with a drink.
I'm going to start it next week. If you are interested in co-hosting (it's free!!) or joining in on the linkup please leave me a comment or email me at crooksy532@gmail.com.
I am starting next Thursday so feel free to grab the button and join in!!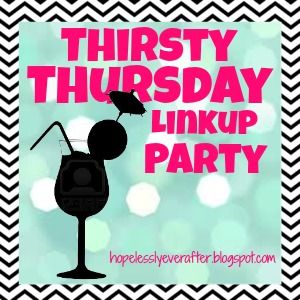 <div align="center"><a href="http://www.hopelesslyeverafter.blogspot.com" title="Hopelessly Ever After"><img src="http://i93.photobucket.com/albums/l54/leggs532/linkupbuttonreal_zpsee8b2e2c.jpg" alt="Hopelessly Ever After" style="border:none;" /></a></div>