This one might be a little deep...ish.
I know you have all heard by now about the rescue of the 3 kidnapped girls in Ohio. I heard the news on my way to work this morning and was astonished. It has to be a bittersweet type of feeling.
Here these girls have been locked up and probably raped and beaten numerous times by at least one man. I can't imagine how many times they prayed that they were dead. And then one day...you escape.
The feeling of finally being free.
Finally getting the opportunity to see your family.
Knowing that, hopefully, justice will be served to these men who have been keeping you hidden for so many years. Doing things to you that you wouldn't wish on your worst enemy.
Having a baby???
Having a baby my a man who raped you??
What do you feel for that child? Is it rage? resentment? disgust? Or do you love that child and protect them so that the same things don't happen to her one day?? Love her because she's the only "family" you think you will have for the rest of your life? However long that life may be, god forbid?
I can't imagine their elation to be free. But knowing that now, for as long as you life, you have to remember what happened.
It's way too much for me to fathom.
Thank God for miracles.
Thank God for Charles Ramsey. That when he heard the screams he didn't just push it aside like most of us would. He did something. He saved these women.
And have you seen him!! He's awesome!! Just an ordinary man eating his McDonald's.
Just a question...if you would have heard the screams, what would you have done?
__________________________________________________________________
On a lighter note!!
Don't forget that Thursday is the first Thirsty Thursday Linkup Party!! Grab the button and post your favorite drink or cocktail. Then come back to my page to linkup!!
It does not have to be something complicated. Just your favorite wine, beer, or cocktail!!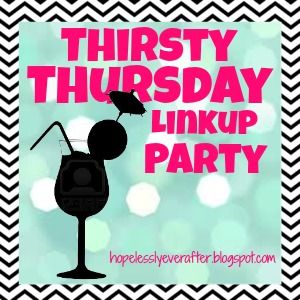 <div align="center"><a href="http://www.hopelesslyeverafter.blogspot.com" title="Hopelessly Ever After"><img src="http://i93.photobucket.com/albums/l54/leggs532/linkupbuttonreal_zpsee8b2e2c.jpg" alt="Hopelessly Ever After" style="border:none;" /></a></div>