Thank God it's THIRSTY THURSDAY!!! This one is much needed!!
No cohost this week. If you're interested in cohosting please email me at hopelessly_ever_after@yahoo.com. It's free and fun!!
Don't forget!! If you link up every week during the month of August you will get a free
"Sip" ad space
! Only one more week left!! And next week is my birthday!!!
As you all know we have been super busy these last three weeks. Mike got the Uhaul and moved almost our entire house yesterday. Luckily, I was at work so I got to skip that part. lol. Sorry babe!!
Not like you read this.
asshole.
But that means lots of stress and therefore, lots of dranks!!
I'd like to think I made this up all by myself but I'm sure I had the influence from someone. Oh well...I'll claim it.
On the cruise ships they always have awesome deals on bottles of liquor. Unfortunately, you aren't allowed to take them back to your room until the night before the cruise is over. So...don't get yourselves excited. lol.
This cruise was no different. They sold liters for the typical price of fifths. $13.99 for a liter of Smirnoff. and Bacardi was 2 for $19.99. So, as a thank you I bought my brother and sis-in-law a bottle of Bacardi Oakheart and myself some Bacardi Torched Cherry. I hadn't had it before but figured I could figure something out.
And boy did I?!?! Super easy, as eush, and so delish...you've got to try it!!
Drunken Cherry Pop
(Git ya minds out the gutta!!)
INGREDIENTS:
1 part Torched Cherry Bacardi Rum
2 parts Coke-Cola
(Or however you want to mix it, it was a rough week...)
DONE!! Tastes just like Cherry Coke!!
Let me know what you think?!?!
Now it's your turn....go lank that drank!!
1. Follow Hopelessly Ever After.
2. Grab a button from below or my sidebar and put it in your post.
3. Write about your favorite alcoholic beverage.
4. Come back here and link up!!!
5. Get some new recipes or drink ideas for the weekend and make a new friend!!
NEW UNOFFICIAL RULE!! 6. Send a tweet with #ThirstyThursday and include @leggs532 so I can see it!!
Anyone interested in co-hosting (it's free) email me at: hopelessly_ever_after@yahoo.com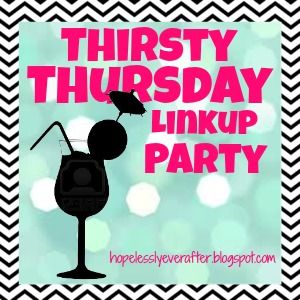 <div align="center"><a href="http://www.hopelesslyeverafter.blogspot.com" title="Hopelessly Ever After"><img src="http://i93.photobucket.com/albums/l54/leggs532/linkupbuttonreal_zpsee8b2e2c.jpg" alt="Hopelessly Ever After" style="border:none;" /></a></div>