Happy Thursday!! Put your dranks up!!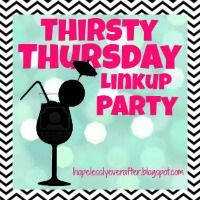 Just a quick announcement!! Starting today, use the code IMONABOAT to get 50% off all ad space!! That means my
"Chug" ad space
is only 5 bucks!! DO IT!!
My cohost this week is one of my frequent linker uppers!! Robin blogs over at
Rocking Robin Runs
. She's a beer lady but she she always tries to link up with something for us. I know she will do something special this week. I love this pic because she reminds me of Dorothy from
The Wizard of Oz
. Isn't she adorable?!? If you head over to her blog right meow you can find out sooo much about her than I could ever tell you. But go! Robin you're AMAZEBALLS!!
Since I'm heading to the beach I found it only necessary to share with you a favorite drank of many women. Mostly, however, because of it's naughty name!!
Sex on the Beach
INGREDIENTS:
1.5 oz Vodka
.5 oz Peach schnapps
1.5 oz Orange or pineapple juice
1.5 oz Cranberry juice
Now go get naughty!!! AND LANK UP!!
Don't forget...everyone who links up every week during the month of August gets a free
"Sip" ad space
from me!!
1. Follow Hopelessly Ever After and Rocking Robin Runs via GFC or Bloglovin'.
2. Grab a button from below or my sidebar and put it in your post.
3. Write about your favorite alcoholic beverage.
4. Come back here and link up!!!
5. Get some new recipes or drink ideas for the weekend and make a new friend!!
NEW UNOFFICIAL RULE!! 6. Send a tweet with #ThirstyThursday and include @leggs532 and @Robine182 so we can see it!!
Anyone interested in co-hosting (it's free) email me at: hopelessly_ever_after@yahoo.com. I need cohosts!!! Wait...does that make me sound desperate??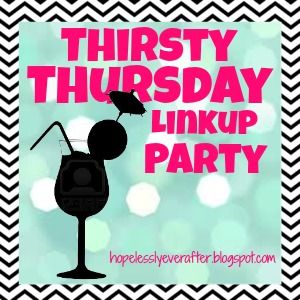 <div align="center"><a href="http://www.hopelesslyeverafter.blogspot.com" title="Hopelessly Ever After"><img src="http://i93.photobucket.com/albums/l54/leggs532/linkupbuttonreal_zpsee8b2e2c.jpg" alt="Hopelessly Ever After" style="border:none;" /></a></div>