No cohost this week. Just me.
If you're interested in cohosting email me at hopelessly_ever_after@yahoo.com. It's free!! You just have to like me. You have to really like me.

or not really, I don't care.
Here's a story. Yesterday Chelsee emailed me to let me know she was excited to see what I had to offer for today. Unfortunately, I had to break the truth to her. I had NOTHING!! I really haven't had much to drink over the last week

is hell still hot? or did it freeze over?

and wasn't sure what I was going to write about. You see, I'm a very simple person. I like simple things. Like vodka. With Monster.
So I got to work and started looking around. I had some peach vodka left over from the bachelorette party where I was going to make this Georgia Screwdriver that, once again, Chelsee

haha

had posted. So, I figured I would do something with that. I stumbled on a few different recipes but finally got my own idea. And ladies (and gents if you're out there) might I say that it is just...
AMAZEBALLS!!!
not to toot my own horn or anything
So here it is...
Princess Peach
Mario, anyone??
Not really sure exact measurements here. I just kinda wanged it.
1 part peach vodka
1 1/2 parts cranberry juice
1 1/2 parts orange juice
a splash of peach sparkling water
Combine the vodka, cranberry, and orange juice in a shaker with some ice. Give her a little shake, shake, shake!! Pour in a glass. Add more ice. Top with sparkling water.
Oh my gawd!! Sooo good!! If you try it let me know what you think. Maybe I'm just biased because it's mine, but...I'm pretty sure you'll take moment to yourself after you have a sip. :)
Now go link up!!!!
1. Follow Hopelessly Ever After via GFC or Bloglovin'.
2. Grab a button from below or my sidebar and put it in your post.
3. Write about your favorite alcoholic beverage.
4. Come back here and link up!!!
5. Get some new recipes or drink ideas for the weekend and make a new friend!!
Anyone interested in co-hosting next week email me at: hopelessly_ever_after@yahoo.com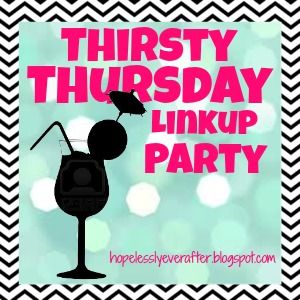 <div align="center"><a href="http://www.hopelesslyeverafter.blogspot.com" title="Hopelessly Ever After"><img src="http://i93.photobucket.com/albums/l54/leggs532/linkupbuttonreal_zpsee8b2e2c.jpg" alt="Hopelessly Ever After" style="border:none;" /></a></div>