I wanted to find a good St. Patrick's Day drink, but I came across this one and knew I had to try it out. I changed it up a little bit from the original recipe. And let me just tell you. Watch out now! This little devil will come up from behind and smack you right on your ASS!! You can't even taste the vodka....and it's so mother frakin good!!
Once again, this reminds me of late summer nights on the deck catching fireflies. Maybe it's because I can't wait for that. It's my favorite time of year, by far. I guess you could drink this whenever, but either way, nice cold delicious cocktails remind me of good friends and making bad decisions.
Cherry Lime-onade
3 shots cherry vodka
1 shot cherry juice (from jar of maraschino cherries)
1.5 shots limeade concentrate, thawed
1.5 shots lemonade concentrate, thawed
4-6 cherries, muddled
the rest Sprite
P.S. I can't figure out ounces or parts or any of that shit. I just kinda do it.
P.S.S. Keep in mind I made mine in a large mason jar
Add all ingredients together. Sip it!!! Cheers!!

1. Follow Hopelessly Ever After via GFC or Bloglovin'.
2. Write about your favorite DRANK (alcoholic beverage).
3. Grab a button from below or Kristin's sidebar and put it in your post.
4. Come back here and link up!!!
5. Get some new recipes or drink ideas for the weekend and make a new friend!!
6. Send a tweet with #ThurstyThursday and include @leggs532 so we can see it!!
Anyone interested in co-hosting next week email Kristin at: hopelesslyeverafter@gmail.com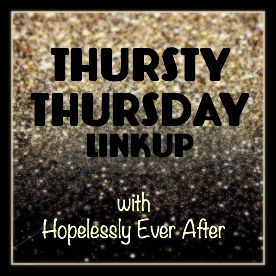 Also linking up for:
Little Friday
||
Treat Yo' Self Thursd
ay
||
Thoughts for Thursday
||
Tipsy Tuesday's
|| Full Plate Thursday ||
Tuesday's Recipe Swap
||
Delicious Dish Tuesday
||
Tuesday's Table
||
Turn it up Tuesday
||
Tutorial Tuesday
||
Let's Be Friends Blog H
op
||
Tickle My Tastebuds Tuesday
||
Handmade Tuesday's
||
Two Cup Tuesday