Put your dranks up!!! It's Thirsty Thursday!!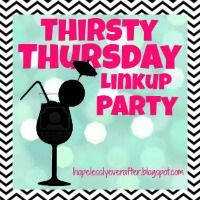 My cohost this week is Lisa from
Butterflies and Hurricanes
!! Just found out her hubby plays hockey on a BEER LEAGUE!! There's no league like a Beer League. :) Last time she participated in Thirsty Thursday she posted about this
beer, lemonade, vodka concoction
so I can't wait to see what she has in store for me this week!! So, grab a drank and head on over to check her out!!!
So, Mike and I found a brand new happy hour. Well, it's not really brand new but for some reason we never realized this place even had a happy hour. Pretty much we can go there and each have 2 beers and an Orange Crush plus like 16 wings for $20. AWESOME!!
Since everything is so cheap and they always have awesome beers on tap we decided to make it a biweekly thing. lol. And...if you follow me on Instagram you may have seen this pic from when we went on Monday.
Well...while we were there I tried a new beer!!! Surprise, surprise!!!
I didn't get a pic of it but I pulled this one off the internet so you could at least see what to look for at the store.
This beer is soooo good!! It's a blonde ale that's super light and perfect for the summertime. Now, I've never had it in the bottle but on tap it was AMAZEBALLS!!
Please go check it out!!
Alright guys!! GO LANK YOUR DRANK!!
1. Follow Hopelessly Ever After and Butterflies and Hurricanes via GFC or Bloglovin'.
2. Grab a button from below or my sidebar and put it in your post.
3. Write about your favorite alcoholic beverage.
4. Come back here and link up!!!
5. Get some new recipes or drink ideas for the weekend and make a new friend!!
NEW UNOFFICIAL RULE!! 6. Send a tweet with #ThirstyThursday and include @leggs532 and @princess3730 so we can see it!!
Anyone interested in co-hosting (it's free) email me at: hopelessly_ever_after@yahoo.com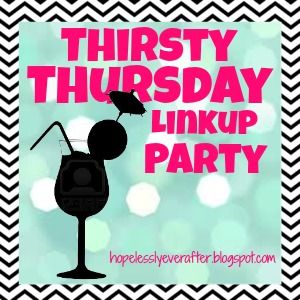 <div align="center"><a href="http://www.hopelesslyeverafter.blogspot.com" title="Hopelessly Ever After"><img src="http://i93.photobucket.com/albums/l54/leggs532/linkupbuttonreal_zpsee8b2e2c.jpg" alt="Hopelessly Ever After" style="border:none;" /></a></div>