It's Thirsty Thursday!! My favorite day of the week!!
This week, however, I have some news. It probably won't be a shocker to many of you. It's been slow going for a while now. But...Thirsty Thursday is taking a break. Truth is it's waaaayyy to hard to come up with drinks every week only to have a few people link up. And I feel kinda bad for my cohosts because it's not giving their blog much exposure, either. I know most of them cohost just because they think it's fun, but truthfully, it kinda takes all the fun out of it when there really aren't many drinks to look at.
Have no fear! We will be back. And when we start again we will be new and improved. I want to revamp things a little and rethink the linkup. So keep those dranks in mind so you can link up when we come back!!! For the time being, thanks so much to those that link up on a regular basis. You guys are the reason I kept this going for so long after things started getting slow. I hope you'll stick with me when start the link up again!
But...as for this week we are still on! Brandi is helping me cohost again this week!! She's awesome. Brandi blogs over at
Realities of Brandi
. Be sure to check her out. She's one of my favorite blog BFF's and she's super cute!!
And for this week's drank...I actually have 2, but one's kind of a cheat.
You may have seen this pic from
Monday's post about Boordy Vineyard.
That day we all shared a bottle of their Viva Sangria. This wine is AMAZEBALLS!! And all you need to do to serve at a party of whatever is cut up some fruit and put it in a pitcher with ice. Add a little bit of brandy and it makes it even better!!
So that was the cheater, but this one is a real drank!! And it's delish!!
Of course it's a vodka drank. (Whenever I say vodka drink it reminds me of that Chumbawamba song, "I drink a whiskey drink, I drink a vodka drink...") This one...
OK, anyway...I've kinda done one a lot like this before, but this one is a little different. DELISH!!
Spiked Strawberry Lemonade
INGREDIENTS:
2 oz. Strawberry vodka
4 oz. lemonade
the rest White Monster Energy Drink
DIRECTIONS:
Mix the vodka and lemonade. Shake, shake, shake. Add Monster. Drank!!
*As usual measurements are not anywhere near close. You know how to mix a drank. So...do it!!!!*
Your turn!! Go link up!!!
1. Follow Hopelessly Ever After and Realities of Brandi via GFC or Bloglovin'.
2. Grab a button from below or my sidebar and put it in your post.
3. Write about your favorite alcoholic beverage.
4. Come back here and link up!!!
5. Get some new recipes or drink ideas for the weekend and make a new friend!!
6. Send a tweet with #ThirstyThursday and include @leggs532 and @BrandiMBarrera so we can see it!!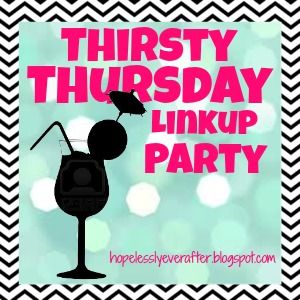 <div align="center"><a href="http://www.hopelesslyeverafter.blogspot.com" title="Hopelessly Ever After"><img src="http://i93.photobucket.com/albums/l54/leggs532/linkupbuttonreal_zpsee8b2e2c.jpg" alt="Hopelessly Ever After" style="border:none;" /></a></div>