It's Thursday and I'm thirstaaaayyyy!!
My cohost this week is Stacie from
Happiness in Bloom
!! Her blog posts are always so fun and she is absolutely gorgeous!! Oh, and she's a Florida girl which just makes me even more jealous of her. You've got to check out the
52 ideas she came up with for date nights
!! I love this! Mike and I are always looking for unique things to do. Definitely go check her out!! I'm super excited to see what she has posted for today!!

As for my drank...Mike and I have been trying to watch our spending so I decided to use whatever we had in the house in order to make this drank.
Lucky for you guys it tastes delicious!! It's late, however, and I can't think of a clever name so, bear with me. Maybe it will come to me some time today!!
INGREDIENTS:
Svedka Orange Creamsicle vodka
Peach Pear Sparkling water (but I'm sure you could use Sprite)
Orange Juice
This drink is so light. I wish I would have found something like this this summer. It tastes a lot like just the sparkling water with a hint of the orange. Don't let the sparking water dissuade you, though. I don't really like seltzer or anything like that, but this is super refreshing.
OK, your turn!! Go link up your drink for the week!!
1. Follow Hopelessly Ever After and Happiness in Bloom via GFC or Bloglovin'.
2. Grab a button from below or my sidebar and put it in your post.
3. Write about your favorite alcoholic beverage.
4. Come back here and link up!!!
5. Get some new recipes or drink ideas for the weekend and make a new friend!!
6. Send a tweet with #ThirstyThursday and include @leggs532 and @HappinessnBloom so we can see it!!
Anyone interested in co-hosting (it's free) email me at: hopelessly_ever_after@yahoo.com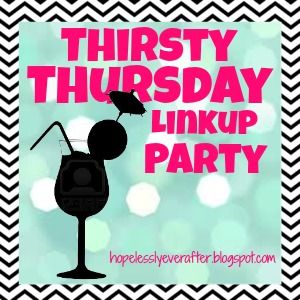 <div align="center"><a href="http://www.hopelesslyeverafter.blogspot.com" title="Hopelessly Ever After"><img src="http://i93.photobucket.com/albums/l54/leggs532/linkupbuttonreal_zpsee8b2e2c.jpg" alt="Hopelessly Ever After" style="border:none;" /></a></div>