It's Thirsty Thursday and boy do I have a treat for you!!












My cohost this week is Brandi!! Brandi blogs over at Realities of Brandi and might just be the most awesome chick out there. Or maybe I'm just partial because we're exactly alike. We even share Mikes!! Well, not share Mikes, but we're both stuck with Mikes FOR-EV-ER!! Yikes, Mikes!! You have to stop by her blog and check out her recipe for this week!! I can't wait to see it!!
So a coworker of mine actually gave me this recipe this week. I'm super excited to share it with you because, it is dessert in a glass!! It takes a little prepwork, but totally worth it!! Oh!! And this makes a big pitcher so...PARRRRRTAAAAAY!!!!
Apple Schmappled
INGREDIENTS:
Half gallon Apple juice
Half gallon Apple cider
2 cups sugar
4 cinnamon sticks
1 fifth of Everclear
Bring apple juice, apple cider, sugar, and cinnamon sticks to a boil. Let cool. Add Everclear. Put in fridge to cool. Drank that 'ish!!
Yeah it's legit Apple Pie in a glass. Like, might as well skip dessert and just drank the night away. You have to try this!!
Don't forget if you're interested in cohosting to email me at hopelessly_ever_after@yahoo.com
Now go write a post about some kind of alcohol you like. Or maybe you have a famous cocktail you need to share with us alcoholics over here!! Either way, stop back here and lank that drank!!
1. Follow Hopelessly Ever After and Realities of Brandi via GFC or Bloglovin'.
2. Grab a button from below or my sidebar and put it in your post.
3. Write about your favorite alcoholic beverage.
4. Come back here and link up!!!
5. Get some new recipes or drink ideas for the weekend and make a new friend!!
6. Send a tweet with #ThirstyThursday and include @leggs532 and @BrandiMBarrera so we can see it!!
Anyone interested in co-hosting (it's free) email me at: hopelessly_ever_after@yahoo.com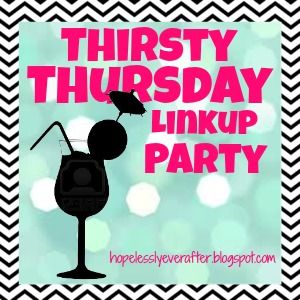 <div align="center"><a href="http://www.hopelesslyeverafter.blogspot.com" title="Hopelessly Ever After"><img src="http://i93.photobucket.com/albums/l54/leggs532/linkupbuttonreal_zpsee8b2e2c.jpg" alt="Hopelessly Ever After" style="border:none;" /></a></div>