Cheers to Thursty Thursday!!
This week Mike and I have been searching for cruises. Last year we were supposed to go on our "last hurrah" cruise and it turned out horrible. We missed one port all together, arrived at another port 6 hours late and at night, and went through torrential downpours for the majority of the cruise. Hell of a "last hurrah", huh? So...I think we're going to try for "last hurrah" number 2.
The main problem is that I only have off for the 2 weeks before school. So, we're kind of at a limit for options. Luckily, all the options we have are good options! haha. So I can't complain.
With all this talk about cruising and blue waters it has me craving some Rum Punch. So, I thought I would quench that thirst with a new recipe for Thursty Thursday.
One of my favorite memories with rum punch involves a cruise I went on, just Mom, Dad, and I when I was in college. We took a catamaran out in St. Kitts and went snorkeling and sunbathing. It was so much fun. And...they served rum punch all day long. I was a little bummed on this trip because....well, let's face it, it was with my parents and.....I wasn't 21 yet. But, I guess since they were in the moment, I was allowed to partake in the libations!!
This rum punch is a great replica of the rum punches in the islands. It's sweet, but not too sweet and nice and smooth.
Caribbean Rum Punch
• 2 cups orange juice
• 2 cups pineapple juice
• 1/4 cup grenadine
• 1/4 cup triple sec
• 1.5 to 2 cups rum
• 1 cup sprite
Mix well all ingredients except sprite in a large pitcher. Top off pitcher with sprite. Pour it up!! Cheers!!

1. Follow Hopelessly Ever After via GFC or Bloglovin'.
2. Write about your favorite DRANK (alcoholic beverage).
3. Grab a button from below or my sidebar and put it in your post.
4. Come back here and link up!!!
5. Get some new recipes or drink ideas for the weekend and make a new friend!!
6. Send a tweet with #ThurstyThursday and include @leggs532 so I can see it!!
Anyone interested in co-hosting next week email me at: hopelesslyeverafter@gmail.com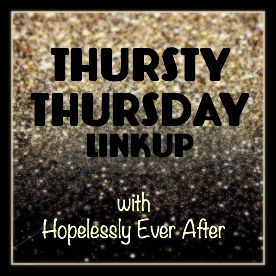 Also linking up for: Wined Down Wednesday ||
Little Friday
||
Treat Yo' Self Thursd
ay
||
Thoughts for Thursday
||
Create It Thursday
||
Artsy Fartsy Link Party
||
Creative Ways Link Party
||
Lovely Little Link Party ||
Tipsy Tuesday's
|| Full Plate Thursday || Thursday Favorite Things || Friday's Unfolded ||
Tuesday's Recipe Swap
||
Delicious Dish Tuesday
||
Tuesday's Table
||
Turn it up Tuesday
||
Tutorial Tuesday
||
Let's Be Friends Blog H
op
||
Tickle My Tastebuds Tuesday
||
Handmade Tuesday's
||
Two Cup Tuesday
||