YUM YUM IN MY TUM TUM!! It's Thirsty Thursday!!!
This week it is my privilege to introduce you to my cohost Jessica!! Jessica blogs over at Blissfully Miller. Please do me and yourself a favor and head over there to check out her food stuffs. She does a linkup called Taste of Tuesday. And all I can say is YUM!! (Excuse me while I wipe the drool from my mouth.) You've got to check out her house, too!! You may not know but I love me some DIY and she has done some super simple but beautiful accents to her home. Go stop by and check her out!! Oh and...she's a wine dranker, too. :))))
Well, the weather is getting cooler!! It's so funny. When it's winter I'm a bitch because I want it to be summer. But, when it's summer, I'm a bitch because it's too hot. haha. My poor husband.

Not really...
Truthfully, my favorite weather is that time between September and November. I looooove October. You still have those warm days, but you can break out the cute cardigans for the evening. It's awesome weather for camping!! You have warm days where you can still sit outside and not freeze, but you get to light that firepit and cuddle with your snugglebug boy toy in the tent. My favorite.

P.S. We better freakin go this year!!
I'm not just rambling...I promise. I have a point here...
Another reason I love the fall is because....
FREAKIN AWESOME BEERS!!!
I love pumpkin beer, so I love to try new kinds of pumpkin beer. In the past I've gone to the good ole' goto Sams Octoberfest. I truthfully thought I would never find anything better. Until Mike brought home this...
SHIPYARD PUMPKINHEAD
OH MY GOODNEEESS!!! (
Say it like Sheneneh from Martin)
This beer is delish!! It's lighter than most pumpkin beers. The thing I disliked most about Sam's Octoberfest is that it hits you in your throat. You can't drink a lot of them because they are heavy.
Not Pumpkinhead. Sooo good. And the best part...the CINNAMON!! You can actually taste straight cinnamon!! And you best believe you can drank these alllllll niiiiggghhhttt looooonnnnggg!!
It might have happened last night. :)
So go get you some!! Pumpkinhead that is. *wink, wink*
Now go lank that drank!!
And don't forget!! I need cohosts so if your summer is winding down and you have some free time. Let me know. I try to make it super easy!!
1. Follow Hopelessly Ever After and Blissfully Miller via GFC or Bloglovin'.
2. Grab a button from below or Kristin's sidebar and put it in your post.
3. Write about your favorite alcoholic beverage.
4. Come back here and link up!!!
5. Get some new recipes or drink ideas for the weekend and make a new friend!!
NEW UNOFFICIAL RULE!! 6. Send a tweet with #ThirstyThursday and include @leggs532 and @JessicaSelie so we can see it!!
Anyone interested in co-hosting (it's free) email Kristin at: hopelessly_ever_after@yahoo.com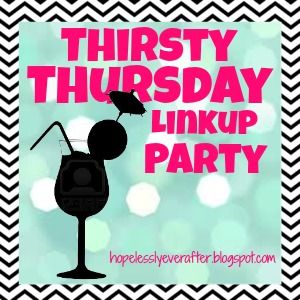 <div align="center"><a href="http://www.hopelesslyeverafter.blogspot.com" title="Hopelessly Ever After"><img src="http://i93.photobucket.com/albums/l54/leggs532/linkupbuttonreal_zpsee8b2e2c.jpg" alt="Hopelessly Ever After" style="border:none;" /></a></div>