Let me just explain....I LOVE St. Patrick's Day!! And half the time I don't even celebrate. haha. I mean that's what happens when you're a school teacher and you have to actually be able to function around children the next day. I mean, honestly...why can't it be like Thanksgiving and you just choose a Friday or Saturday in March for this holiday. Bars would appreciate it, I promise!
And, although I'll probably just have a private little celebration with my husband, I still want to hear the ideas from you guys!! Who knows, maybe we'll party hardy together. haha.
So, because it's a holiday, I can eat all the sweets I want. And I found this gem on Pinterest the other day. It's an
Irish Car Bomb Cake
!! Who doesn't love an Irish Car Bomb?? And in a cake??? Yes, please!!
Doesn't it look phenomenal?? Ugh...I want that in my mouth right now.
And thanks to Alli at
Cupcake Diaries
, she came up with a
whole list of foods
you can make for a St. Patrick's Day party! Um, check out the Thin Mint Brownies. *sigh* I think I'm in love.
And as for decorations...you're welcome. I found some awesome ones!!! And they are all free or super simple.
How cute are these candles?? And you want to know what those green things are??? Split peas!!! How cheap and simple!! I might even do something like this for decor all year!! haha.
And another super simple decor option is this
totally awesome canvas
!! How easy is this?!?! I mean maybe 15 minutes worth of work?
Now, the moment you've all been waiting for!!
Tell me this doesn't look amazing! The
recipe
is super simple, too!! Most likely not everything you have in your cupboard, but it's St. Patrick's Day! Splurge!!
I knew for this I had to find a drank that uses Midori because it's the most beautiful shade of green there is. And Pinterest did not fail!
The
recipe
for this, again, is really easy, but Midori isn't something a lot of people keep on hand. However, a Midori pineapple used to be my drank and if it's Halloween, you can always make one of my famous
Dragon's Lair
dranks!!
OK it's your turn!! Come link up your favorite St. Partick's Day party ideas!!
1. Follow Hopelessly Ever After via GFC or Bloglovin'.
2. Grab a button from below or my sidebar and put it in your post.
3. Write about your favorite alcoholic beverage.
4. Come back here and link up!!!
5. Get some new recipes or drink ideas for the weekend and make a new friend!!
Anyone interested in co-hosting email Kristin at: hopelessly_ever_after@yahoo.com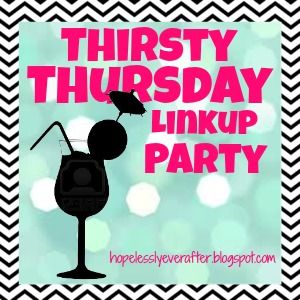 <div align="center"><a href="http://www.hopelesslyeverafter.blogspot.com" title="Hopelessly Ever After"><img src="http://i93.photobucket.com/albums/l54/leggs532/linkupbuttonreal_zpsee8b2e2c.jpg" alt="Hopelessly Ever After" style="border:none;" /></a></div>